Redmond Property Management
We're here to help you maximize your investment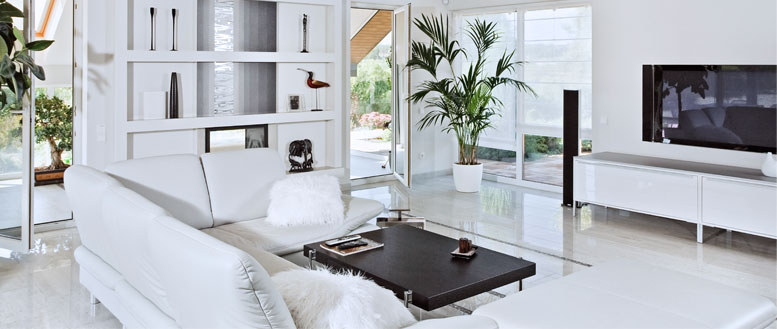 Sound Property Management specializes in the management of a wide variety of properties in the Greater Redmond area, including the Downtown Redmond Corridor. Whether your property is an apartment building, condominium, single-family home, or a multiplex, we provide our important customers with management solutions that produce actual results. With our property management services in Redmond, we ensure your properties maximize income, are well maintained, and operate efficiently—all while enhancing investment value.
What Sound Property Management Can Provide for You
The team at Sound Property Management believes a successful business relationship is developed through dedicated, personalized service with an emphasis on prompt and effective communication. That's why property owners throughout Redmond trust and depend on us to drive their investment property goals. Our dedicated team of property management experts will work to resolve your property management and rental needs, letting you rest easy around the clock. Included in our property management services is comprehensive marketing and advertising thorough tenant screening and selection, timely rent collection, and regular property evaluations.
Why You Should Choose Sound Property Management
Our local area knowledge of Redmond and the surrounding metropolitan area, as well as our attention to detail, makes us the ideal choice for all of your commercial and residential property management needs in Redmond. We take a comprehensive management approach to ensure that both your property and your tenants are well taken care of. We make sure everyone is completely satisfied with their experience of our services.
If you have questions or would like to learn more about the different Redmond property management services that Sound Property Management provides, feel free to contact us now. Our professional team looks forward to helping you during your property management journey—let's sit down and discuss your management needs together.
Get started with your FREE PROPERTY CONSULTATION by completing the form .
Schedule Your Free Consultation
Rental Property Management in Redmond
Located 15 miles (24 km) east of Seattle, Redmond is commonly recognized as the home of Microsoft and Nintendo of America. Several companies in the high-tech industry are based in Redmond. Other companies with headquarters in Redmond include Genie Industries, Physio-Control (now part of Stryker), Visible.net, WildTangent, Solstice (acquired by Samsung) and Data I/O.
The city offers over 59 miles (95 km) of public trails for hiking, bicycling, and horseback riding. The Sammamish River Trail connects to the Puget Power trail, the Burke-Gilman Trail (in Bothell), and the East Lake Sammamish Trail. With an annual bike race on city streets and the state's only velodrome, Redmond is also known as the "Bicycle Capital of the Northwest". Source: Wikipedia
Areas We Serve
Bellevue
Mercer Island
Shoreline
Kenmore
Bothell
Woodinville
Kirkland
Tacoma
Issaquah
Everett
Bainbridge Island